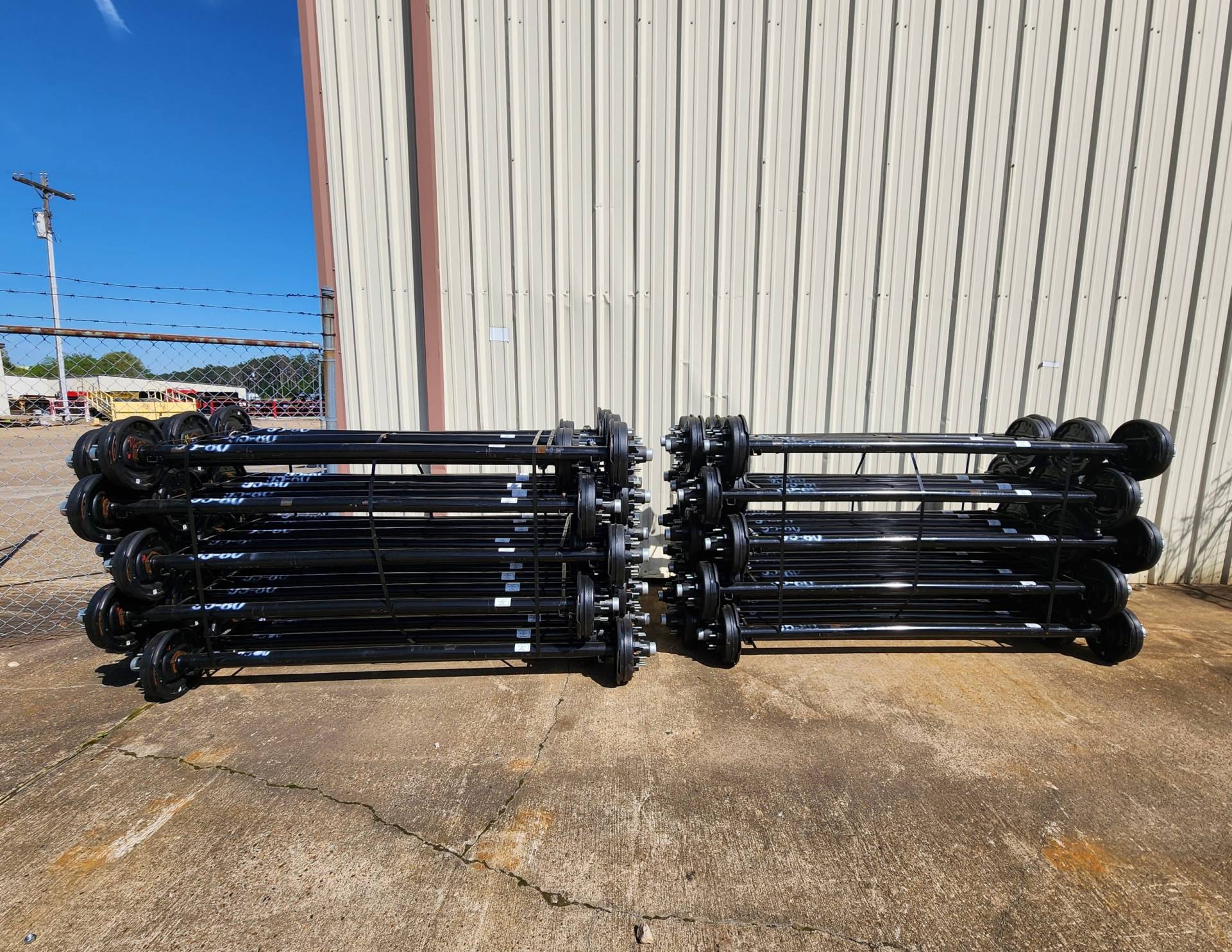 Welcome to Lone Star Trailer Parts! We are a sister company to Texas Bragg Trailers and we are located directly beside Texas Bragg Trailers. Our address is 1495 County Road 3320 Mt. Pleasant TX.
We offer a complete line of utility trailer parts.
Lone Star Trailer Parts can be reached at (903) 572-0288 Or
Come see us Monday-Friday 8am-5pm (we are closed 12-1pm for lunch)
Below is a general list of some of the most sought after trailer parts we carry.
(Note: this list is actively being updated).
Axles varying weight ratings & brake options available
U-Bolts
Hubs
Suspension
Brakes
Jacks
Couplers
Cargo Control
Tires and Wheels all common sizes. multi. color options for some wheels
Electrical wiring, connectors, adapters, etc
Lights
Springs
Bearings
Shackle Straps